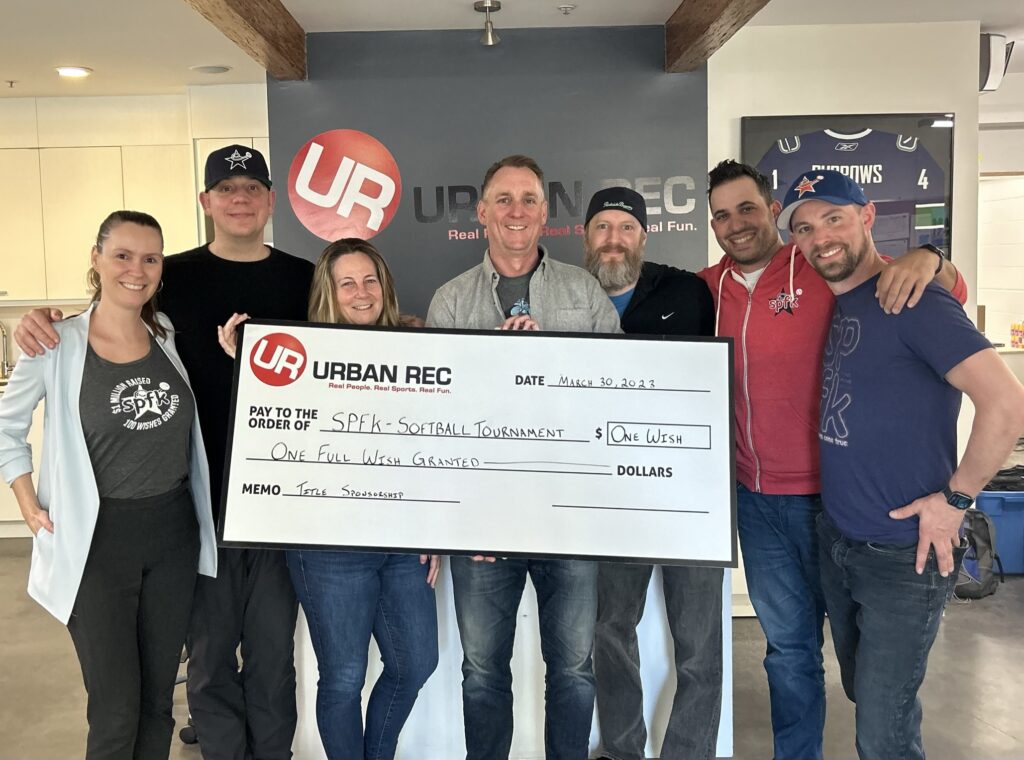 The members of the Slo Pitch For Kids (SPFK) committee are excited and proud to announce that Urban Rec has joined us as our title sponsor for our flagship event – The Slo Pitch For Kids Softball Tournament – held annually at Riverway Sports Complex in Burnaby, B.C
SPFK shares Urban Rec's core philosophy of being active, being social, and stressing the FUN of playing sports, and look forward to a great partnership aligned with our tournament goals.
Urban Rec is locally owned and operated, and their ownership and management have been long time participants, organizers, fundraisers and donors to not only the SPFK Softball Tournament but also The SPFK Winter Classic and ONE WISH. As a leader in the coed sports community in the Lower Mainland, Vancouver Island, the Okanagan and Australia; Urban Rec has always supported charitable initiatives, and are thrilled to be the title sponsor of our amazing event to help benefit the Make-A-Wish Foundation.
The SPFK Committee will continue to run the operational aspects of the tournament, and Urban Rec's involvement will be to help introduce the tournament to new players, streamline registration, communication, and offering their experience in running sporting events, tournaments and leagues.
Their title sponsorship of granting a full wish gives us our biggest head start in our fundraising goals for the Make-A Wish-Foundation, helping children and families facing life threatening illness that we've ever had as a group.
We are grateful and pleased to welcome Urban Rec, their staff and their members to our SPFK Family.